What we do at the ETCV
We are experienced in hosting events from 1 to 180 people. We'll work with you to ensure you have exactly what you need to make your event a success. With over 30 years in the business, the Edinburgh Training and Conference Venue strive to provide high quality service to clients old and new, for organisations big and small.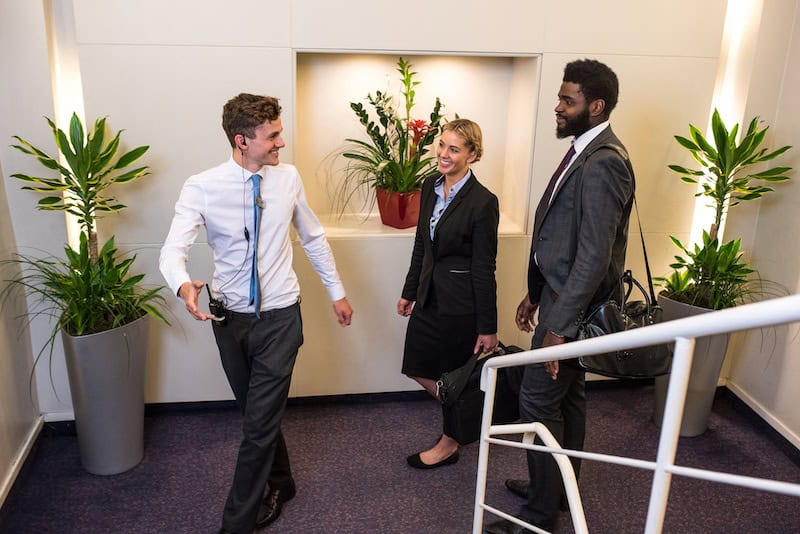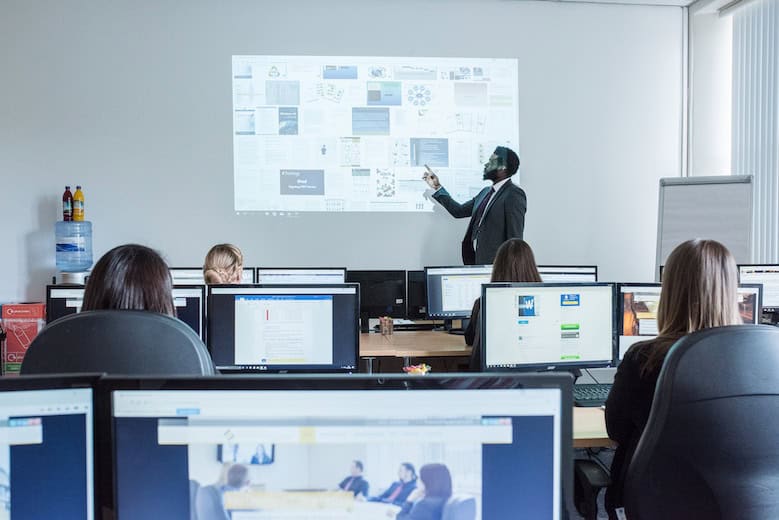 High Tech IT Training Room Hire
We have 15 rooms available for IT training, all with natural daylight, air conditioning and fully adjustable chairs for your comfort. In addition, rooms can be set up to suit your style of training, including U-shape, classroom style or to your exact requirements.
One of the event support team will show you to your room, give you a few minutes to get settled and then join you again to ensure that all your IT requirements are working. This includes giving you WiFi codes, checking that your device connects to the projector, making sure you're familiar with the appropriate equipment and answering any concerns that you may have.
You can hire what you need on-site, downloading any software that you need in advance. We have a range of high specification PC's and screens available to suit your needs and budget. You will be able to use our on-site presentation technology too, including ceiling-mounted projectors, LCD TV screens and walltalkers, which turn a whole strip of wall into a whiteboard.

Having a restaurant on-site gives you the opportunity to enjoy a change of scene from your event room, allow delegates to catch up and sit in a relaxed environment, breaking up the day.
Cooking food to suit and delight guests with dietary requirements is a pleasure and a part of our every day.

You'll find that every single menu, for both the restaurant and buffets, includes vegetarian options. But we are more than happy to cater for guests who are vegan, pescatarian, gluten free, lactose intolerant, requiring kosher food or halal meat, or needing to avoid any number of specific foods, herbs or spices. Let us know in advance and we'll ensure the kitchen team has something specially prepared for you.
Breakfasts and lunches are all cooked to order so your food is kept fresh and you don't have to queue for it. The lunch menu changes every day so that if you're with us for a whole week or more, you can select a different option everyday. Sandy carefully puts together the menus to ensure there are healthy options with energy and brain boosting ingredients.
For coffee lovers we have a Colombian Fairtrade blend of Arabica beans, grown at altitude in the mountains where the soil and weather delivers high-grade coffee beans. It's got a full body and a smooth, nutty aftertaste.

For tea lovers we have an extensive range of fruity, herbal and classsic tea bags for you to choose from. Who is your favourite; Tetley's or Twinings? Can't decide? Well, you don't have to – we have both!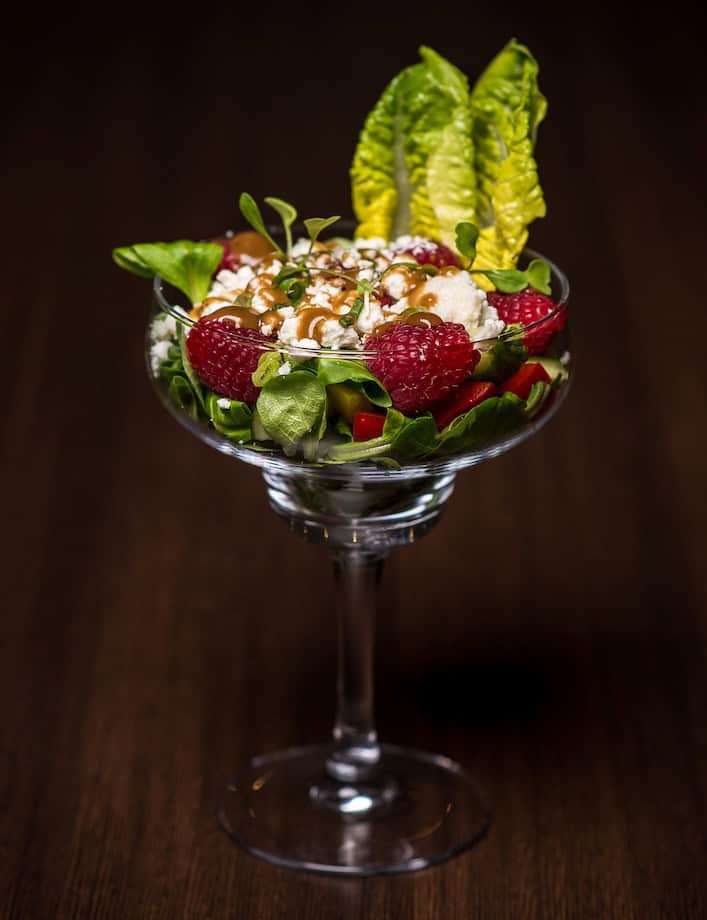 Every day Head Chef Sandy chooses a different and delicious cake to bake for delegates to enjoy as a welcome snack in the morning or in the afternoon. Sandy loves to experiment and puts a twist in any cake recipe to add a special flavour or texture for you to enjoy. Cakes are always served at room temperature and kept safe inside glass domes so you can enjoy them at their best.
When you don't need full catering but you fancy some nibbles, we can offer you a selection of different goodies to suit your timings, appetite and budget. Favourite nibbles include crisps, vegetable crisps, nuts, popcorn, Bombay mix and pretzels as you might expect. If you need to impress and would like canapes, we can cater for those too.
You can select the menu that fits with your delegates as well as with your budget and if you have any specific requests we'd be delighted to accommodate you where possible. There is always a choice of fillings for sandwiches and wraps, delicious eats like chorizo and olive bruschetta, hot BBQ chicken wings, sweet potato curry bites, grilled halloumi and red onion skewers, mini peppered steak pies.
Let us know what you fancy and we'll help you to delight your group.
Home-baked cakes eaten every week
Varieties of tea to choose from
Eggs boiled, baked, fried or scrambled each week
Bowls of home-made soup served every day
Enjoy the Venue Meeting Spaces
Are you ready to schedule your next meeting?
Let Edinburgh Training and Conference Venue be part of your success